I just wanted to share a few (admittedly disconnected) bits of public history I've stumbled across around the web:
Remember the Triangle Fire may not in itself be a particularly stunning or easy to navigate website, but it offers a wealth of links to organizations marking the centennial of the Triangle Shirtwaist Factory tragedy. (The factory burned 100 years ago this Friday, March 25.) Women's historians, fire safety organizations, and labor unions are but a few of the groups marking the event in their own ways. It makes for a nice case study in the ways the public and the academy shape and participate in public history.
Here's something to brighten your day (as seen at Retroist):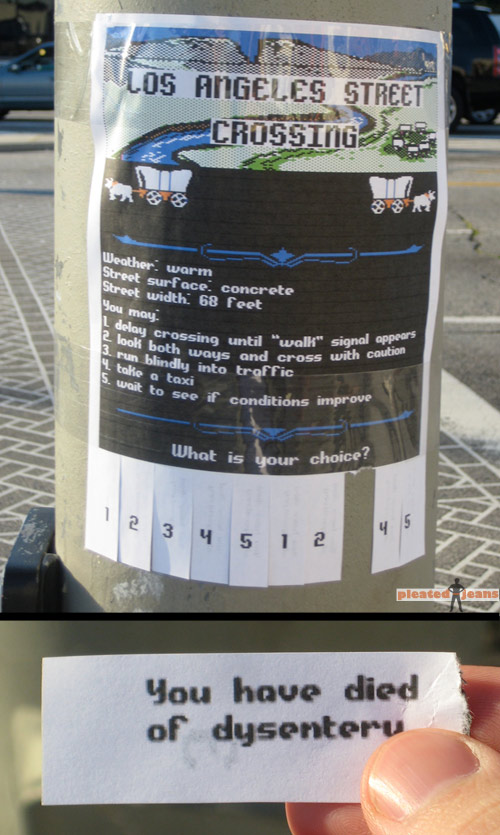 You can read a brief history of the Oregon Trail game–it started out as a board game 40 years ago and has sold over 65 million copies. (It's still a fun game, but some days I can't get the mobile version's damn soundtrack out of my head.)
Scripto allows members of the public to volunteer as transcribers of analog documents. It's an interesting crowdsourcing model. (And–surprise!–it's a project of the Center for History and New Media.)
Place Matters offers a toolkit to help the public "identify, promote, and protect" places people care about.
What public history resources or projects have you discovered lately?