As long as you have permission to post it, you should feel free to share images related to public history on this blog.  It doesn't matter if it's poignant, puzzling, or fun.  Not sure if you have permission?  Just share a link.
Here's my latest favorite: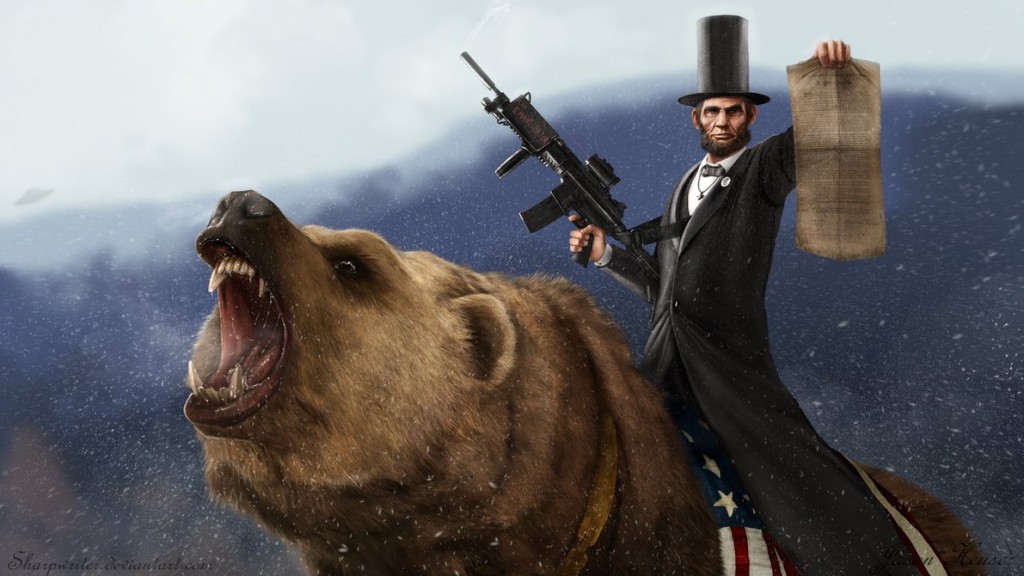 If you click on the image to enlarge it, you'll see his gun is labeled "The Emancipator."
You can see more Lincoln art at deviantART.