After reading Our Unprotected Heritage, I wanted to read more about this Tom King who paints a very bleak picture about the corruption and all around bad structure of historic preservation rules and regulations. Looking on his website, it is obvious that Tom King is the guy who likes to "go there." Nothing is left unscathed.
He does not hold back his disillusionment with protection laws in his book Our Unprotected Heritage– in the preface alone, any ideas of success are shot down with phrases like – with 40 years of increasingly bitter experience, there is not much you can do, sham, legal landmines. Throughout the book, King mentions that he has a lot of experience, but that the average Joe cannot afford him. One quip mentions that his opponents had consultants who were much more expensive than King was. So, yes, this book is a downer.
Despite that, the point that King makes about Section 106 – where studies need to be made to show the long-term effects of a project, and how the system is flawed, is very unsettling. So, if I get this right, a project needs to have an EIS before it can begin.   That is the law. But, the consultants who write the EIS work for the project manager.   What kind of dog is going to bite the hand that feeds it?   And as King describes heavy handed tactics used by agencies to get what they want despite the will of the people, no wonder King wants everyone to be upset.   By the time the book ends, I was left with the impression that the feds' sole purpose is to meet in dark, smoky rooms and figure out ways to screw over the American public.
Yet, the book is interesting in that he gives a history of how laws, such as historic preservation and environmental were instituted as public attitudes began to value natural and man-made environments and the laws in place to protect them.
Could Section 106 be all bad?  I wanted to find out if there was any scrap of positive projects.  The Advisory Council on Historic Preservation is getting ready to celebrate the 50th anniversary of Section 106, which will take place next year.   On their website, there is a list of "success" stories which range from the creation of the Manhattan Project National Historical Park in 2014 to the story of the repurposing of the Auditor's building into the U.S. Holocaust Memorial Museum.  The website is pretty interesting, take a look.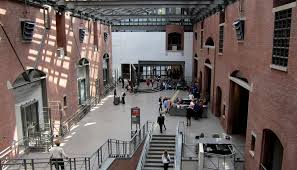 http:/http://www.achp.gov/docs/Section106SuccessStory_HolocaustMuseum.pdf
It is interesting to see the ACHP's view of the controversy surrounding the African Burial Ground in New York City after reading about it in the book.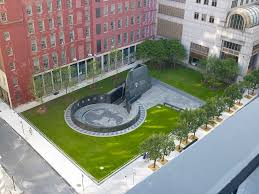 http:/http://www.achp.gov/docs/Section106SuccessStoryABGv5.pdf
There we have it – two extremes.   One side grumbling about everything that is wrong, the other not really acknowledging negative things that happened during the building of the projects.  I guess we have to take things with a grain of salt – and be prepared for a fight if we go into this line of work.